5 steps to a Fast(er) Close 
What is a Fast Close? And how do you generate one? 
 What is a financial close?
The financial close is the whole accounting process cycle, including data gathering, creating financial statements and closing the books on a monthly, quarterly and annual basis. And the financial close remains an essential activity for finance teams. Also, as financials need to act more and more as business partners within their organization, the focus for finance professionals is also more towards strategic business development than general financial stewardship. As a result, labor intensive and error-prone activities (like financial consolidation is in a lot of cases…) need to be minimized and/or automated.
Collect data from multiple data sources (excel, txt, databases)
Check & Control data, Monitor process and workflow, Comply with regulatory mandates
Consolidate scenario's (GAAP, FX) with financial intelligence and calculation rules
Report and analyze consolidated financial statements with all
supporting
details (audit trail / reconciliation)
Financial and regulatory statements (annual report & iXBRL filing)
What is a fast financial close?
Actually, it is what is says, the financial close, but fast(er). While the process of fast close consolidation isn't new, achieving it often remains a pain point for many organizations. Organizations seeking to improve their financial consolidation are usually either handling this process using outdated legacy systems, separate applications that are loosely integrated, and/or many Excel spreadsheets. In nearly all cases, they are not taking advantage of newer technology.
On the other hand, just automating some of the steps isn't the ideal solution either. In our opinion, it is a combination of people, processes and technology. In most cases, the processes can be improved and multiple steps can be automated. Both improvements will help the People in your organization to adept the changes and work smarter towards a fast(er) financial close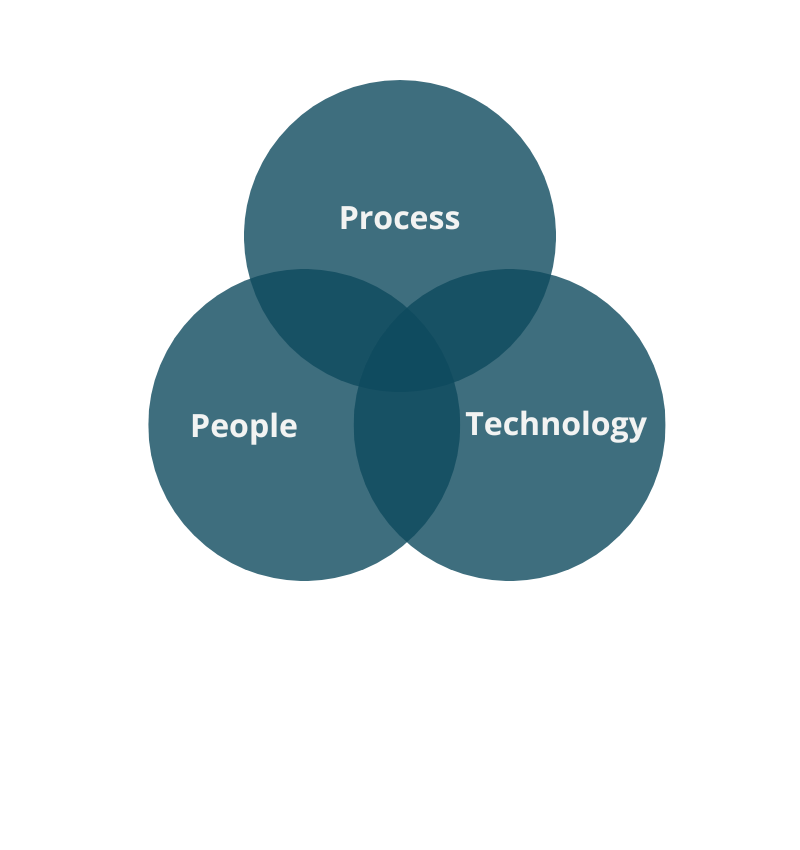 5 Steps to a Fast(er) Close
1. Set the goals
Define your goals. What do you want to achieve and improve? Is it about reducing errors? More insights? A faster close? Or all of the above?
2. Identify issues
One the goals are set and clear, an analysis is needed to define what issues need to be solved in order to achieve the goals. And what are the possible solutions for those issues. Here again it all comes down to the combination of people, processess and technology. 
3. Solve & Automate
Now we know what to achieve and what needs to be solved to get there. Now it is all about designing and implementing those changes. Which processes need to be changed? Which tasks are (ir)relevant? What can be automated? What needs to be tracked and checked?
4. Train
After the changes and implementation, the next step is to make sure everybody knows the new way of working. And adopt it. Here it is all about training and working together.
5. Repeat
After this first round of improvements it is interesting to check again (and again) to see if there are other improvements possible? Or maybe processes that worked in the past are not up to date anymore? Are new insights are requested? In our view this should be a continuous improvement cycle!

With these five steps, every organization should be able to improve the financial close processes (with a little help). In addition, there are some common themes to keep in mind as many organizations are struggling with them or not able to benefit from them.  
Create a single version of the truth
As highlighted above, many organizations still rely on an outdated approach where data is stored in separate silos. This causes data to be unreliable and time consuming. All too often, the 'go to' solution to this is utilizing platforms such as Excel – a time-consuming and largely unimpactful task for financial teams – and even then, data is still not 100% reliable.
The risk of human error, an inability to edit data collaboratively (at the same time), and a lack of intelligent insights are reasons that the use of spreadsheets for consolidation leaves a lot to be desired. Instead, organizations should be looking for a unified solution that provides a single version of the truth. Data is no longer siloed across multiple locations, meaning it can be appropriately utilized to offer valuable strategic insight in financial planning and forecasting.
Support processes with insights and workflow
Another relevant benefit for the users is to support the workflow in all steps to create insights in the status of the (closing) processes. In addition, smart checks and balances can be added to the (traditional) reporting packs. With the checks and the workflow, the financial close can be done smarter and faster! And with less frustration.
Expanded capabilities to wider teams & users
Looking behind the financial close, there is another opportunity as the right solution is not limited by its users. Each member of an organization has a part to play; finance is not the only area that can (and will) benefit from a unified platform that returns transparent data and analysis. And as a financial, you want to be a real Business Partner. This asks for a solution that can:
extend FP&A and consolidation processes across the business, not just finance
handle large amounts of simultaneous users and data
deliver the ability to manage multiple scenario's
deliver detail in granular detail no matter how large the data sets are
scale to match evolving business requirements.
To cut it short, with Board International, you can create this single version of the truth with expanded capabilities across the business whilst maintaining performance
The added value of ESG & Board What is ESG Reporting? And what are the benefits? What is ESG Reporting? ESG refers to Environmental, Social, and Governance factors that are increasingly being considered by investors when making investment decisions. ESG factors...
read more
Thank You To Our Partners/Customers
Join Our Newsletter for Updates & Offers