The added value of ESG & Board 
What is ESG Reporting? And what are the benefits?
 What is ESG Reporting?
ESG refers to Environmental, Social, and Governance factors that are increasingly being considered by investors when making investment decisions. ESG factors are used to assess the sustainability and ethical impact of an investment, and can be used to identify potential risks and opportunities associated with a particular investment.
Environmental factors refer to the impact of a company or investment on the environment. This can include issues such as climate change, pollution, and waste management. Social factors refer to the impact of a company or investment on society, including issues such as labor standards, human rights, and community relations. Governance factors refer to the internal management of a company, including issues such as executive compensation, board diversity, and shareholder rights.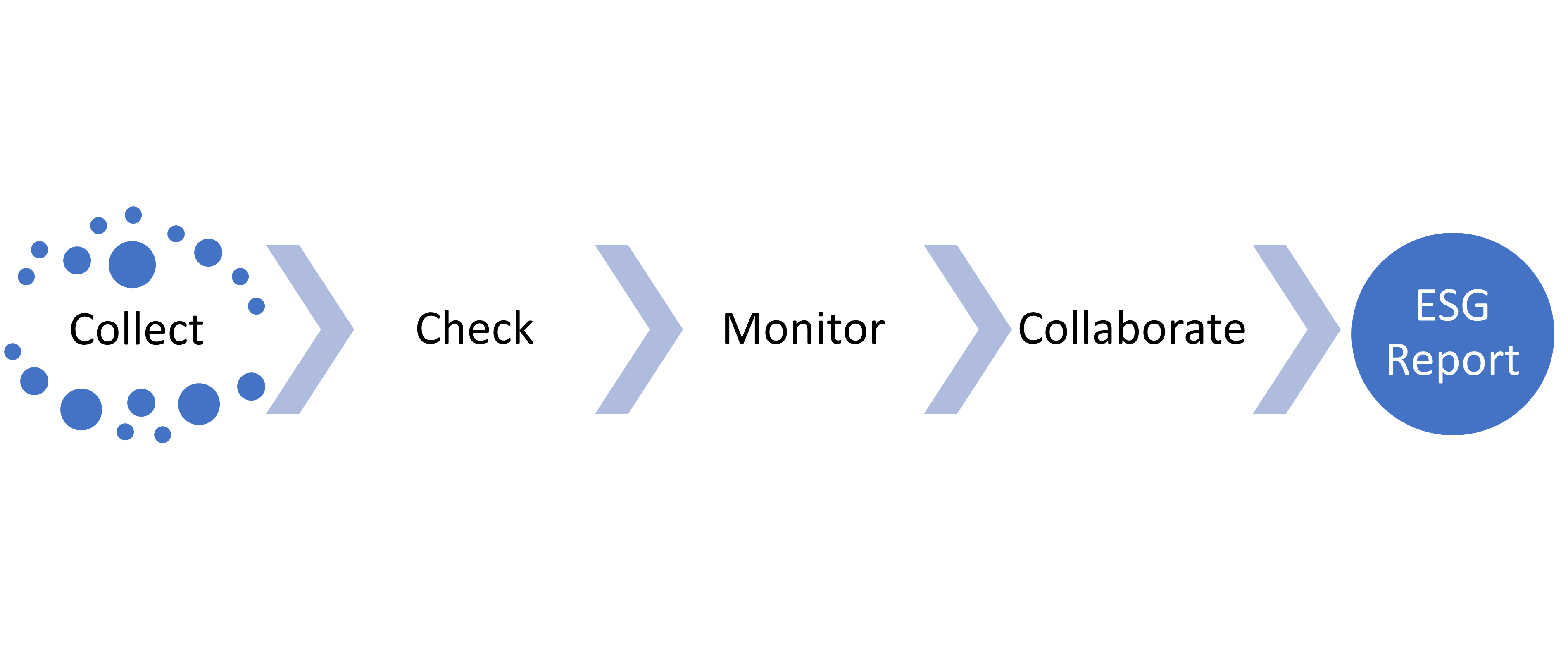 Collect data from multiple data sources (excel, txt, databases)
Check & Control data, create and perform calculations
Monitor process and workflow, Comply with regulatory mandates
Report and analyze with all
supporting
details and remarks (audit trail)
Report on Environment, Social and Governance KPI's
ESG Reporting from one solution
Automatically release full ESG reporting towards all stakeholders.
Use Multiple Schemes
By using one solution, multiple schemes can be implemented based on the same data and information. This includes financial and non-financial data, multiple GAAP's and ESG.
Check progress & goals
Create calculations and cross checks to validate the data and information to be disclosed. In addition to reusing existing information, this creates extra safety in the disclosure process.
Workflow & Collaboration
Support the process with workflow management, both from the process steps and from the taks, roles and responsibilities.
Regulators & Stakeholders
With all information explained, checked and reported internally, also the steps towards reporting to stakeholders via annual or quarterly reports and (i)XBRL is safer and faster. 
These are (at least) five benefits of ESG Reporting in Board. By implementing an ESG Reporting Solution, the ESG Repoting process will be done safer, faster, better and more transparent.
Create a single version of the truth
The risk of human error, an inability to edit data collaboratively (at the same time), and a lack of intelligent insights are reasons that the use of spreadsheets for disclosure processes leaves a lot to be desired. Instead, organizations should be looking for a unified solution that provides a single version of the truth. Data is no longer siloed across multiple locations.
Support processes with workflow
In addition to data management and analytics, Board's platform offers workflow and collaboration features that enable companies to streamline their ESG initiatives. Users can set targets, assign tasks, and track progress towards ESG goals, ensuring that the organization stays on track and accountable. The platform also facilitates collaboration among different departments and stakeholders, promoting cross-functional alignment and knowledge sharing.
Automation, Notes & Checks
In the disclosure process, creating remarks and explanations is important in addition to the financial and non-financial information. In Board this can be done via office (Excel, Word, Powerpoint) and the loading and checking of data can be automated. Also checks & balances will be added and automated to make sure everything is safe and sound to be delivered as a reporting pack or book to the staeholders.
Track progress towards ESG Goals
Board's platform also provides powerful analytics capabilities, allowing companies to analyze their ESG data and generate meaningful insights. This can help identify trends, benchmark performance against industry peers, and track progress towards ESG goals. Companies can create customizable dashboards and reports to effectively communicate their ESG performance to stakeholders, including investors, regulators, and customers.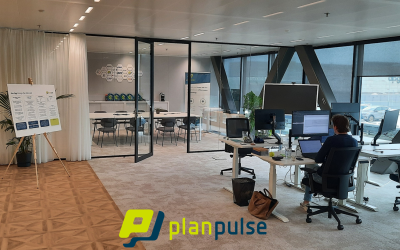 orNews & Events As of today, our office in Amsterdam is located in The Joan. The address of our new office is the Joan Muyskenweg 30J in Amsterdam (Duivendrecht). Our office is located on the 3rd floor, office 3.19. In the new office, we have more space, a better...
read more
Join Our Newsletter for Updates & Offers