adding value to the financial processes with Board international
At TriFinance, we care about the professional growth of our people. This often leads to new paths, new destinations and new ideas. We offer our consultants projects that are aligned with their ambition and development plans. We support them with mentoring and coaching, furthering performance with learning & development opportunities and our firmly established culture of knowledge sharing.
In other words, TriFinance radically puts their employees – also known as 'Me inc.® 'ers' – first. This constitutes a win-win-win-situation for our people, our customers and our company.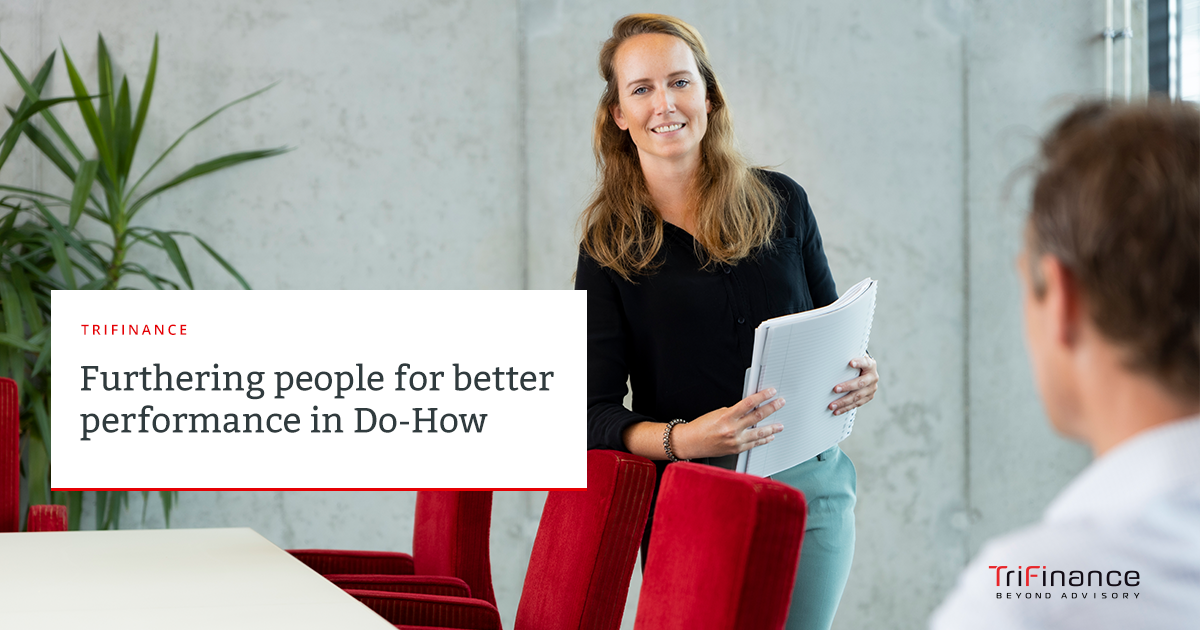 Integrated Solution
The choice for Board International as the preferred solution was a combination of the integrated solution, the flexibility and the reporting and dashboarding capabilities. Where many other solutions also have a lot of functionality, Board International is one of the few that has it all in one solution: Budgeting, Integrated Business Planning (or Extended Planning & Analytics (XP&A)), Financial Consolidation, Lease Accounting, Reporting, Dashboarding, Scenario Modeling, Predictive Forecasting and more. Add to that the possibilities of automating manual tasks and TriFinance had enough reasons to choose for Board International.
Goals and Roadmap
At the start, the first goal was to improve the budgeting process to support the growing organization. In addition, TriFinance wanted to move away from Excel (where possible) to create a combination of flexibility and security in the models in order to be able to react faster and better to changes. After the -more detailed- budget process, the forecasting process was improved via Board International. In the forecast, more attention is given to the revenue and its business drivers: consultants and net growth on a monthly basis. Every unit, also known as Blue Chip Boutique (BCB) and Expert Support Unit (XSU), is now able to forecast based on business drivers. From a reporting perspective, actuals budget and forecast can now easily be compared, reported and analyzed. The next step is to create more forecast accuracy and understanding where and why deviations occurred.
Furthermore, the monthly financial consolidation process and the annual report are now also integrated in Board International. The goal with Financial Consolidation was to overcome issues from the previous solution and automate a lot of steps in the process in order to reduce (the risk of) manual errors. In this project, Board Financial Consolidation was implemented including automatic data loading (instead of copy and paste), intercompany reconciliation and automated reports like P&L Balance Sheet and Cash Flow statement. As a result, the financial consolidation process is now efficient and transparent via automation, workflow management and checks. The last step of the TriFinance Roadmap with Board International so far is the annual report, where the data from Board International is automatically available in Word, enabling the writing of analyses and commentary for (external) stakeholders. Every change in the underlying data is automatically updated in the annual report, which makes life a lot easier.
The Results
At this moment budgeting, forecasting, financial consolidation and almost all of our management reports including the annual report are implemented in a single solution: Board International. As a result:
There are less errors thanks to automation and checks
There are better insights via automated reports including business drivers
There is more transparency in the processes
"With the automated data loads, reports and other tasks, we now can spend more of our time analyzing as a business partner instead of spending most of the time in collecting and checking data."   
Value Added Partners
PlanPulse and TriFinance are acting as value adding partners, where every topic on the roadmap is evaluated in terms of scope, budget and division of work in the developments and support. The collaboration is very good, there are open discussions and issues are solved fast. This is also part of the tips: make sure people from your organization are aligned and working closely together with the consultants. This results in better understanding and faster and better results!
Next Steps
One of the next steps is to create even more insights into the business drivers, for example by creating dashboards in Board to analyze information regarding the process for both customers and new colleagues. There is a lot of (fragmented) data available and this is now collected in a data lake.
Lessons Learned
There are a few tips and/or lessons learned. The first is to make time and capacity available for the project. At most companies, the time available from Finance and ICT is limited, so make clear decisions on how much time people need to spend on the project to make sure the right decisions can be made, and knowledge can be transferred. In addition, structures help: by planning meetings and joint work and Q&A sessions everybody knows what to do and issues can be solved fast. A third tip is to not underestimate the time it takes to validate data, especially in financial consolidation and historical data. And finally, as an organization, take ownership of the implementation. In the end, you will be using the solution, so the more time you invest, the better the results and following developments will be. TriFinance benefits from this, as they now have their own colleagues developing new reports and dashboards and supporting the solution.
"Take ownership and make sure you get the knowledge and experience to do it yourself to get the best results of your implementation!"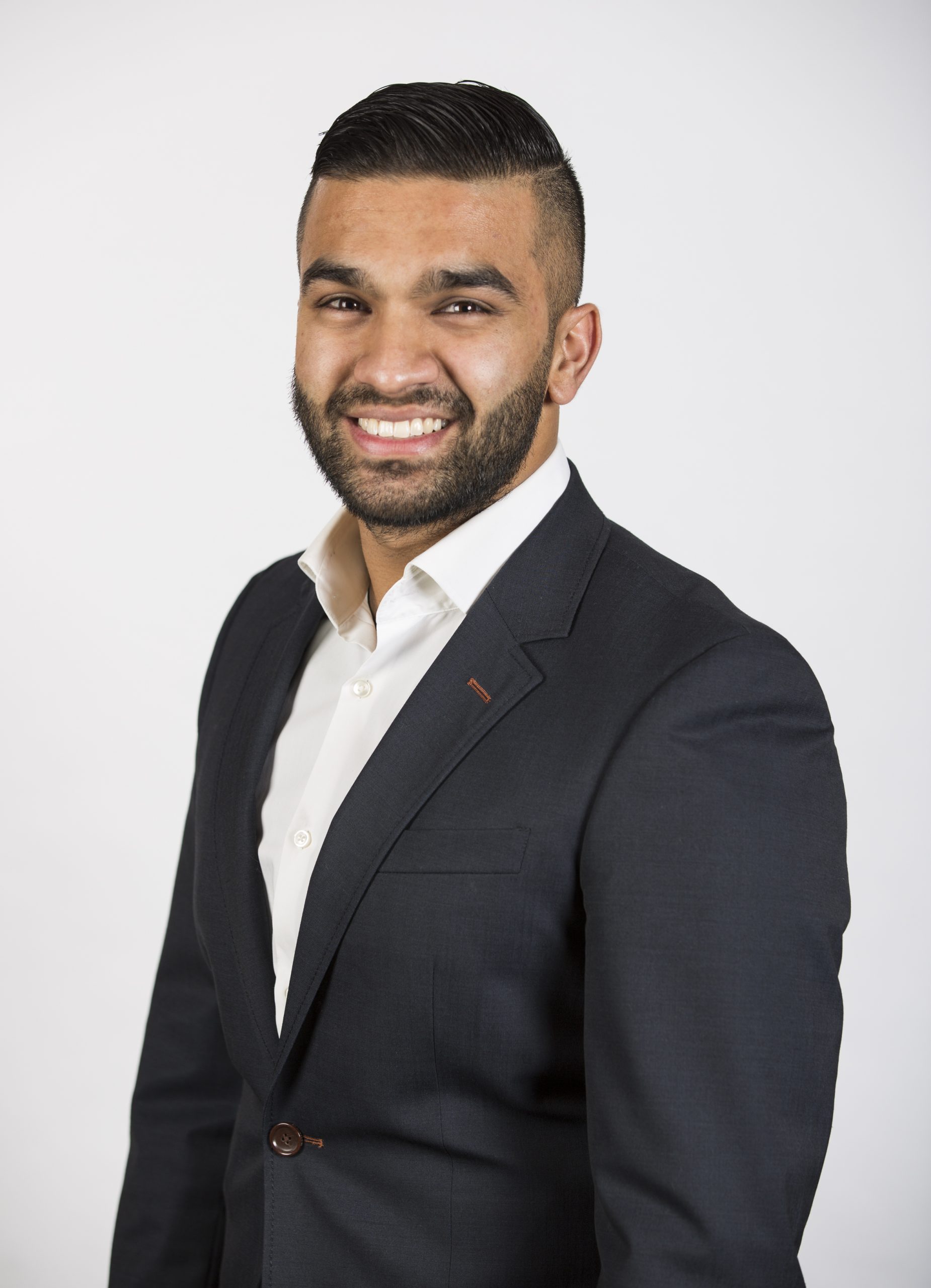 Satish, Controller TriFinance
Smart Insights in Finance, Productivity and Growth
Integrated platform for Budgeting, Forecasting, Financial Consolidation, Annual Report and Sourcing and Productivity
Automation of error-prone manual processes
Integrated data layer with automatic dataloads
Comments and explanations in addition to monthly and yearly figures
Contact Us!
Contact us today and find out how we can help you with better-informed decision-making!